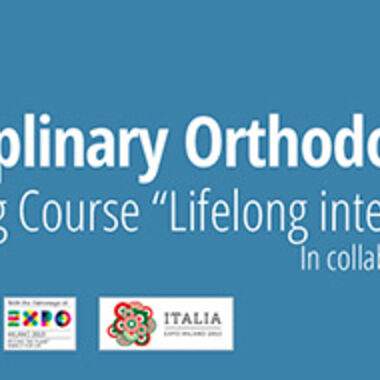 Медицински университет Варна
Организация
Изпратете съобщение до потребителя

XXVII Конгрес на италианското общество по ортодонтия
Милано, 29-31 Октомври 2015
Dear Members, Friends and Colleagues,
It is a great honour to invite you to the 46th SIDO International Congress to be held at Fiera Milano Congressi - Mico North from 29th to 31st October 2015. The title of the Congress is: "Interdisciplinary Orthodontics in Children and Adults". This event is sponsored by EXPO 2015 and, as usual, will take place over three days. On Thursday, there will with the usual pre-congress courses on various subjects. On Friday, an important session organised in conjunction with SIDP (Italian Society of Periodontology) will be held. The session has a very interesting title: "Lifelong Integrated Orthodontic and Periodontal Care". On Saturday, there will be a single session open to Orthodontists, Periodontists and Hygienists titled "Complex Ortho-Perio Patients".
SIDO has also developed a multi-ethnic Project called "Italy for Oral Health in the World – Every Mouth Has Its Tongue", one of the very few projects that will be showcased in the Italian Pavilion. This Project is based on the scientific content related to the broader oral health and shows a roadmap that will be finalised during the SIDO event to be held at the Auditorium of the Italian Pavilion on Friday, 30th October, the final day of the six months of Milan EXPO 2015.
On 30th October, in fact, we will hear the conclusions of the work carried out by various working groups on multidisciplinary and multi-ethnic issues. These working groups will benefit from the huge knowledge of the various Societies that will participate and will focus on specific issues that will be discussed by experts coordinated by a moderator. This SIDO day will start at 10 am and finish at 5 pm and will be characterised by a series of reports and speeches.
I look forward to seeing you all in Milan!
SIDO President
Giampietro Farronato
See program here