Публикация
Finance Master Data Steward
Actavis Plc (NYSE: ACT), headquartered in Dublin Ireland, is a unique, global pharmaceutical company, focused on developing, manufacturing and commercializing innovative pharmaceuticals, high-quality generics and over-the-counter medicines.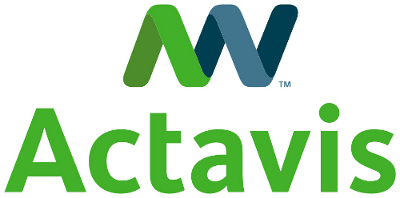 Ref.No: FMDS
Описание и изисквания:
After the acquisition of Allergan, the company has an expanded commercial presence now including approximately 100 countries
In Bulgaria Actavis is the biggest pharmaceutical company in sales in units and production capacity. Actavis has two operation sites in Dupnitza and Troyan, that are one of the biggest and the most modern sites within the company. Actavis currently employs around 1300 people at the commercial operation and the sites in Bulgaria.
We are looking for a Finance Master Data Steward, position for 6 mounts.
Key responsibilities:
Responsible for gathering and documenting finance master data requirements, structure, metadata, lineages as well as defining finance data structures;
Proven ability to exercise accurate judgment and being able to evaluate information critically and decide upon and to implement an appropriate course of action
Develop, verify, suggest changes and perform impact analysis for application changes
Being engage in high impact technology projects to provide subject matter expertise with respect to data architecture, potential impacts of data decisions, and the audits required to maintain data integrity
Knowledge, Skills and Abilities:
Detail oriented with strong skills in researching, analyzing and troubleshooting problems, identifying solutions, recommending and implementing methods, procedures and/or techniques for resolution;
Proficiency in English;
SAP certification will be advantage;
Focus on relationship building, ability to work with other leaders and peers across the organization. Should be comfortable working in a rapidly transforming organization;
Experience:
Bachelor's degree in accounting, business, computer science, computer engineering or a related field;
1 – 2 years experience with SAP FI/CO master data and reporting
Basic knowledge of IFRS and US GAAP;
Minimum 2 years of total experience in multiple disciplines such as data analysis, process analysis, business process cycles within a multitier organization.
We offer:
Dynamic and challenging job in a highly professional international environment;
Opportunity to work in a global project based environment;
The position is with contract for 6 mounts.
Candidates can apply directly through this site, by sending their CV.
Only short-listed applicants will be contacted.
Confidentiality is guaranteed.
Ако искате да кандидаствате за тази обява натиснете тук.
" }-->