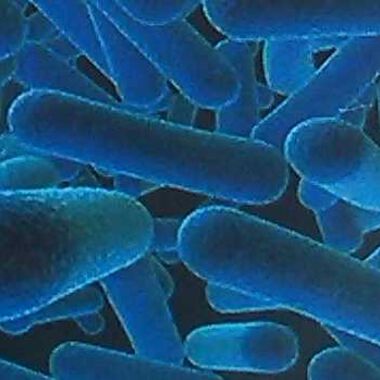 Acta Microbiologica Bulgarica
Страница
Изпратете съобщение до потребителя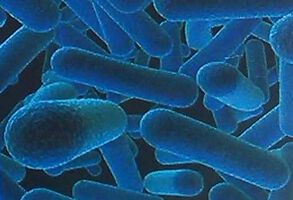 Effect on Coxsackievirus B1 Neuroinfection in Mice by a Triple Combination of Enteroviral Replication Inhibitors
Abstract from Fourth National Congress of Virology with International Participation /Days of Virology in Bulgaria Sofia, May 18th - 20th, 2016
1 Харесвания
•
1 Мнения
•
Adelina Stoyanova, Ivanka Nikolova, Gerhard Pürstinger, Georgi Dobrikov3, Vladimir Dimitrov, Stefan Philipov, Angel S. Galabov
The Stephan Angeloff Institute of Microbiology, Bulgarian Academy of Sciences, Sofia, Bulgaria;
University of Insbrook, Austria;
Institute of Organic Chemistry with Centre of Phytochemistry, Bulgarian Academy of Sciences, Sofia, Bulgaria
Chemotherapy could be a leading tool for controlling enterovirus (EV) infections, but clinically effective anti-EV drugs do not currently exist, mainly due to the development of drug resistance.
We were the first to investigate the combination effects of selective EV replication inhibitors in order to limit this process. In previous studies, we showed the efficacy of consecutive alternating administration (CAA) of the triple combinations disoxaril/guanidine/oxoglaucine and pleconaril/ guanidine/ oxoglaucine against Coxsackievirus B1 (CVB1) infection in newborn mice. Drug sensitivity tests of the viral brain isolates showed that these drug combinations prevented the development of drug resistance.
In the current study, we replaced guanidine- HCl with enteroviral RNA synthesis inhibitor MDL-860 to test the effect of a new triple combination- pleconaril/MDL-860/oxoglaucine (PMO)-applied via CAA in newborn mice infected subcutaneously with 20 MLD50 of CVB1. The PMO combination via CAA showed high activity at the 75 mg/kg MDL-860 dose: a protective effect of 50% and a pronounced suppression of brain virus titers.
Moreover, along with the prevention of drug resistance, a phenomenon of increased drug sensitivity was established. Pleconaril sensitivity increased by 7 times on Day 7 and by over 49 times on Day 13; MDL-860 sensitivity increased by 29 times on Day 7, and oxoglaucine sensitivity by 6 times on Day 13. Daily, simultaneous administration of PMO showed no protective effect and a rapid development of drug resistance.
1 Харесвания
•
1 Мнения
•