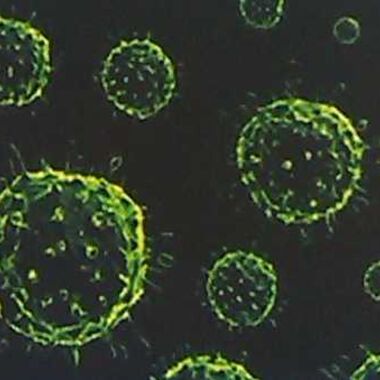 Acta Microbiologica Bulgarica
Страница
Изпратете съобщение до потребителя
Effect of a Triple Anti-Enteroviral Combination via Consecutive Alternating Administration in Experimental Coxsackievirus B3 Infections in Mice
Abstract from Fourth National Congress of Virology with International Participation /Days of Virology in Bulgaria Sofia, May 18th - 20th, 2016
Adelina Stoyanova, Angel S. Galabov The Stephan Angeloff
Institute of Microbiology, Bulgarian Academy of Sciences, Sofia, Bulgaria
In our previous studies, the efficacy of consecutive alternating administration (CAA) of the triple combinations pleconaril /guanidine/oxoglaucine and pleconaril/MDL-860/ oxoglaucine against Coxsackievirus B1 (CVB1) infection in newborn mice was proven. It was shown that these drug combinations prevented the development of drug resistance in virus progeny.
In the present study, we test the effect of the triple combinations described above on experimental infections in newborn mice infected subcutaneously with 20 MLD50 of two strains of Coxsackievirus B3 – neurotropic (Nancy) and cardiotropic (Woodruff). The results of these analyses indicate markedly improved efficacy of PGO and PMO combinations administered according to the CAA treatment schedule in CVB3 infected mice – decreased mortality rate and lengthening of the mean survival time (MST). In comparison with placebo groups the monotherapeutic courses with pleconaril and MDL-860 demonstrated some independent antiviral effect. It was found that oxoglaucine and guanidine.HCl monotherapies were without a marked antiviral effect.
These results add new support for the use of CAA treatment courses in achieving clinically effective chemotherapy of EV infections.