Публикация
Field force monitoring specialist
Berlin-Chemie/Menarini is a leading multinational pharmaceutical group with presence in over 100 countries worldwide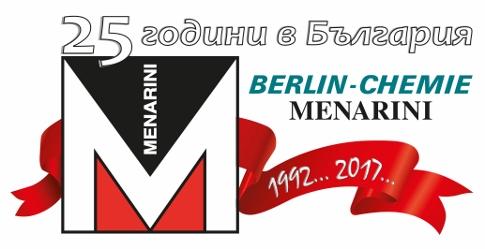 Описание и изисквания:
Berlin-Chemie/Menarini is a leading multinational pharmaceutical group with presence in over 100 countries worldwide.
We are currently looking for an experienced professional to join our team in Sofia as the Field Force Monitoring Specialist.
THE ROLE
• Monitor and analyze on daily bases data input and information from the Field Force and evaluate their performance;
• Develop and implement databases, data collection systems, data analytics and other strategies that optimize efficiency;
• Acquire relevant data from internal or external data sources in order to identify, analyze and interpret trends or patterns;
• Prepare standard and ad hoc reports and assist with data extraction when needed;
• Ensure digital databases and archives are protected from security breaches and data losses;
• Set up user accounts, permissions and passwords as well as implement network policies and procedures;
• Resolve problems reported by end users, identify problematic areas and implement strategic solutions in time;
• Provide proactive and reactive data management and IT systems support and training to users;
• Work with management to identify new business and information needs, specify system requirements and design solutions.
POSITION REQUIREMENTS
• University degree Computer Science or relevant field;
• Experience in analyzing data to draw business-relevant conclusions and in data visualization techniques and tools;
• Strong analytical skills with the ability to collect, organize, analyze, and disseminate significant amounts of information with attention to detail and accuracy;
• Excellent knowledge of computer hardware/software systems with hands-on experience with computer network administration;
• Excellent writing and speaking communication and collaboration skills both in Bulgarian language and in English language;
• Proficient in MS Office (Excel, Access, Power Point, Word etc.);
• Great at organizing, prioritizing and multitasking.
OTHER REQUIREMENTS (optional)
• Clean driving license.
WHAT WE OFFER
• The possibility to join a high performing team;
• A competitive remuneration package and bonus scheme.
If this sounds just like the job for you, we look forward to receiving your CV and a Motivation Letter in English language.
Only short-listed candidates will be contacted. All applications will be treated in the strictest confidence.
Месторабота: София / България
За да кандидатствате по тази обява, натиснете тук!
" }-->